Day 6 & 7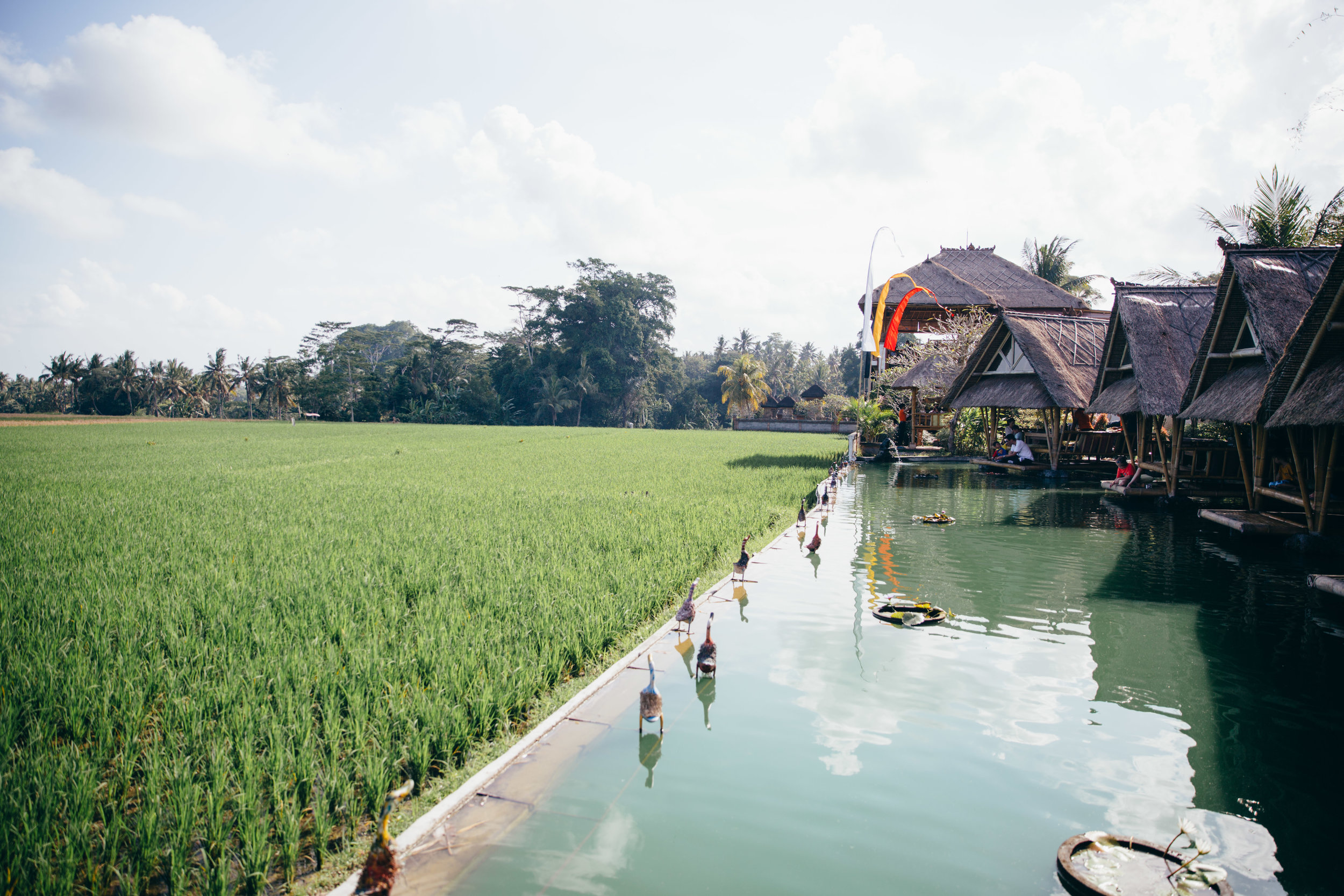 FOLLOW: @roxellecho + @fusedhawaii + @vprincemusic for their BALI Journeys
Where can you go from your fancy villa on a scooter, to a smoothie bowl shack,to a posh non-toxic nail spa @mariacurau_bali, and then through rice fields, and experience crazy first world driving? Bali it is!
It is interesting to drive around in Denpasar and see how the lack of laws can result in such fluidity. It's thought provoking to think that maybe we are being choked in America by all the laws of the road.
Driving in Bali is defensive.
In Hawaii, driving is mostly aggressive.
When you hear a horn blare it is because someone is angry, however here in this small corner of the world (where people drive on the left side of the road) little beeps of your horn are done to help one another. You signal one another to go, to stop, or to say thank you - Terima kasih
Water Rafting is an experience to be remembered for a long time, and it was a different experience than originally thought to be. I went to Ubud with my friends Victoria and Graham, and our driver Ketut.
We walked down what must have felt like a thousand stairs to a river bed with many different rafts and tour guides, each with their own colors and ways of doing things. Victoria and Graham took the front of the raft, I took the middle next to a woman from Iran who spoke Persian, and her two companions followed in the back.
Our tour/river guides name was André, and he was adept at guiding us through the raging waters of the stream. We passed river rocks and then safely over them. We were all told to follow the simple commands like: "forward together", "stop", "jiggy jiggy", and "boom boom".
Working together was difficult at first, yet it started to come together slowly. Don't get me wrong, we were no team.
The tour guides all along the river had fun making trouble splashing us with the paddles and shouting out "anaconda!" even though in reality it was just a lizard swimming peacefully by.
The tour guide liked to especially make fun of me by grabbing the back of my life vest and tossing me into the river. They were safe places to swim, but he just enjoyed the reaction.
They say the river we were on was called Ayung River in Ubud. They said it means beautiful like a woman is beautiful.
One of the tour guides at the little waterfall we stopped at asked me if i loved Bali, and then asked if i loved him.
On the final leg of the journey the Iranians sang songs in Persian with the clapping of their hands down the river. It was a very ethnic experience.
On the way back up we had to climb what now felt like 2 thousand steps up the side of the mountain.
Being on the river in a foreign country was both sketchy and an amazing new experience.